Fashion Revolution Week- April 22-28
Posted on April 21 2019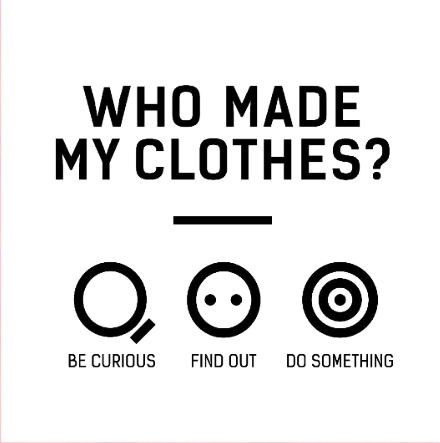 April 22-28 is Fashion Revolution Week!
Big brands are on the hunt for the lowest production costs, moving on to another target when costs rise too much. As stated by @ethicaltime "This creates a perpetual race to the most precarious conditions, in which workers' rights are squeezed by the factories that employ them and by the governments that supposedly oversee those factories. The more we know the better we can do to create a change." 

That is why Local Color NYC made the decision to carry American Made brands in our shop. We like knowing where our items are being made, and who is making them. 

Fashion Revolution Week is about so much more than fashion—it's about the interconnectedness that this industry has with our lives and surrounding planet on a daily basis. Its impact in the spaces of human rights, governance, and the environment are long lasting, but they don't have to be negative. Positive change is building in these areas, and across the US, many events are focusing on these topics featuring key thought leaders and activists who are moving the needle in the right direction. 
We are Fashion Revolution. We are designers, producers, makers, workers and consumers. We are academics, writers, business leaders, brands, retailers, trade unions and policymakers. We are the industry and the public. We are world citizens. We are a movement and a community. We are you.
We love fashion. But we don't want our clothes to exploit people or destroy our planet. We demand radical, revolutionary change.
This is our dream…
Get Involved in NYC
NEW YORK: On April 23, join author and journalist @elizabethcline, human rights lawyer @ahalegua, @nycsanitation and @donatenyc's Eszter Csicsai, and @pennstate professor and Center for Global Workers' Rights director Mark Anner for an evening of round table discussions at @1hotel Brooklyn Bridge. Learn more about this participatory evening exploring themes of human rights, governance, and the environment. Buy tickets here.