Local Color NYC + The North Brooklyn Angels
Posted on April 04 2020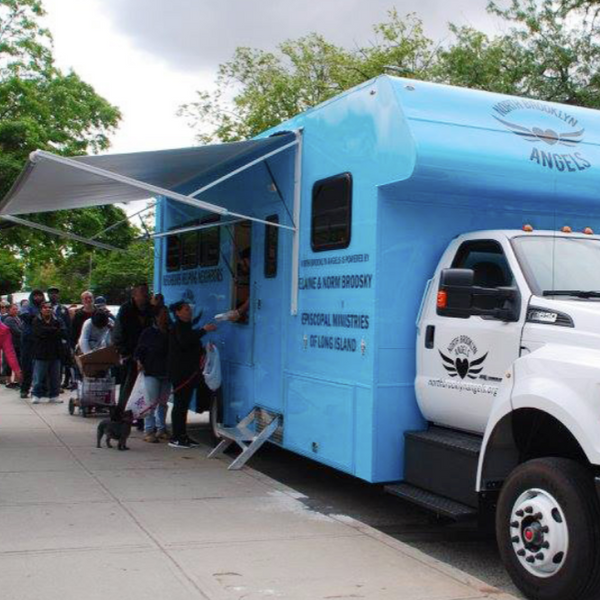 Since the Corona Virus outbreak I have gone through so many emotions as a small business owner. At first I was afraid I would get sick and not be able to work. But then in less than a week we were forced to close the doors at Local Color NYC. For some reason I found comfort in things being out of my hands and knowing that we are all going through the same thing together. As I scurried to move all of our business online it felt a little trivial. Do fashion and accessories even matter right now? But you, our amazing customers have told me that, YES, our presence does matter. Local Color NYC in some small way is offering a sense of normalcy, hope, and even a distraction from what is going on. 
But I still want to help even though we as a small business are struggling. In my "past life" I was a fashion designer and even had a tiny graphic tee shirt line. So I have found some blank tees in my stash, dusted off some screens, and have started screen printing again. A portion of the sales of these tee shirts will be donated to the North Brooklyn Angels. The North Brooklyn Angels run a mobile soup kitchen, called the Angelmobile, which serves hot lunch 6 days a week at various locations around Greenpoint and Williamsburg. They cook all the food in their community kitchen located in the Mt. Carmel Parish Hall. Volunteers prepare and cook all the food served. I decided to help this organization because they are super local to North Brooklyn, helping our neighbors who are in need the most. You can read all about The North Brooklyn Angels' mission on their website.
$4 Provides a hot meal for one
$20 Feeds a person hot meals for a week
$80 Provides a week of lunches for a family of four
$800 Provides lunch for 200, a full meal service
You can shop our "Giving Back" collection here.
If you would like to donate directly to the North Brooklyn Neighbors mobile food kitchen, click here.
The North Brooklyn Coalition of Neighbors Helping Neighbors, otherwise known as the North Brooklyn Angels, is a 501© tax-exempt nonprofit organization.