June 2020 Shop Update
Posted on June 05 2020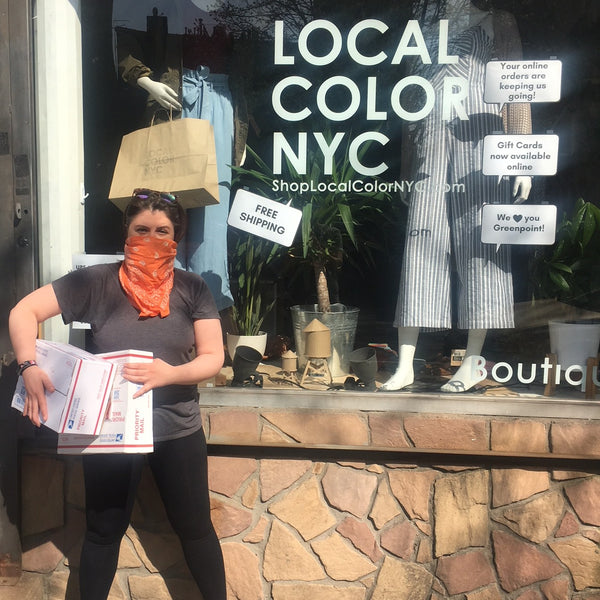 Thank you!
As you may or may not know Local Color NYC is a one woman business run by me, Christine Lynch. Everything from social media, to shipping, and in store service has been done by me since the launch of Local Color NYC in 2015. I was hoping that this year would bring growth and a larger team, but 2020 had other plans. I am here to say THANK YOU for your continued support and patience during this crazy time! YOU are the reason Local Color NYC is still here and I am so grateful!
Shop Updates
Our Greenpoint Brooklyn shop at 206 Franklin Street has been closed since March and is safely locked behind metal gates. Because we are a single employee business, we did not qualify for PPP loans and received a very small stimulus from the government. I am grateful for my cooperative and understanding landlord, a longtime Greenpoint resident who lives upstairs from the shop.

As a NYC retailer we will be able to open for Phase 1 after June 8 with curbside pickup and returns. Follow us on Facebook and Instagram for updates on our limited store schedule. I will post hours there once we are ready to reopen. 
Giving Back
In April we ran a successful tee shirt fundraiser to raise money for the North Brooklyn Angels, a 501© nonprofit organization that runs a mobile food kitchen in Greenpoint and Williamsburg, Brooklyn. (We have a few tees left here!)

We have also donated to The Loveland Foundation which provides financial assistance to Black women and girls nationally seeking therapy.