Vendor Spotlight: Unpossible Cuts
Posted on April 25 2019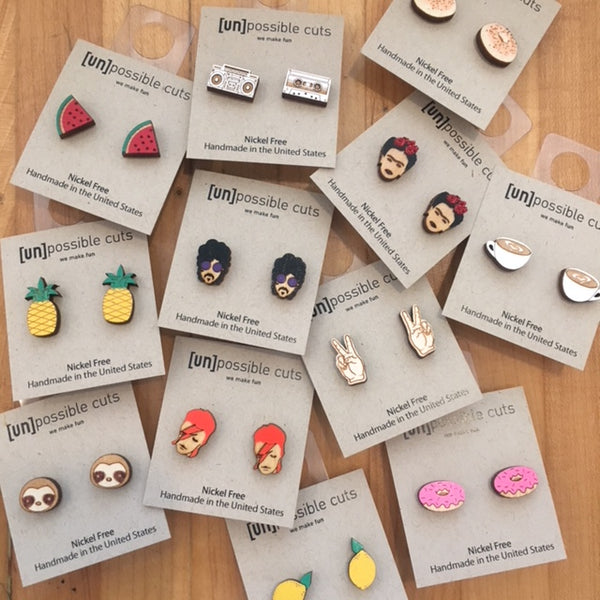 Unpossible Cuts was created by two San Francisco East Bay artists, Domingo Daquioag and Philip Eggleston. Both veterans of the local art scene, they decided to start their own gallery in 2008 called "Everybody Get Up". The gallery's goal was to showcase new and emerging artists while also making art affordable to everyone.
With their gallery knowledge, creativity, and passion for art Unpossible Cuts was born. Their laser cut designs are their own, inspired by iconic imagery and featuring designs from up and coming artists. As the artist's like to say, "We Make Fun" – that is the mission of Unpossible Cuts.
Each piece is made of laser cut wood and then hand painted. I am always impressed with the amount of detail they can get on a tiny earring!